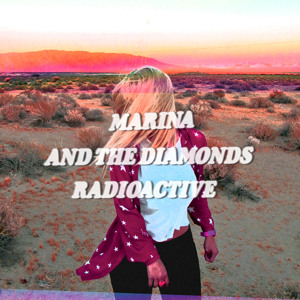 Apologies for being out of the posting loop the past couple days... I'll be on my best to get more posts up soon!
So this track isn't even going to be released, which is a shame, because it's some of Starsmith's best remix work. The track is Marina and the Diamonds' "Radioactive" off of her next record, Electra Heart. I haven't heard the original (not sure if it's even out) but this remix really nails a great groove and gets the feet shuffling. Starsmith's really developed into an excellent producer. Why isn't this being released you ask? At this point, there has to be some greater evil working against Starsmith. I wouldn't rule out the Illuminati or Freemasons. There's been a few of his mixes rejected, and the greatest crime of all was his label dropping support for his solo record, which I discussed with him in his interview
here
. Hopefully that will be properly released within the next year or two, and not become his equivalent to Weezer's
Songs from the Black Hole
.
Fin, if you're listening, never stop making great music.
Check back for more posts soon!